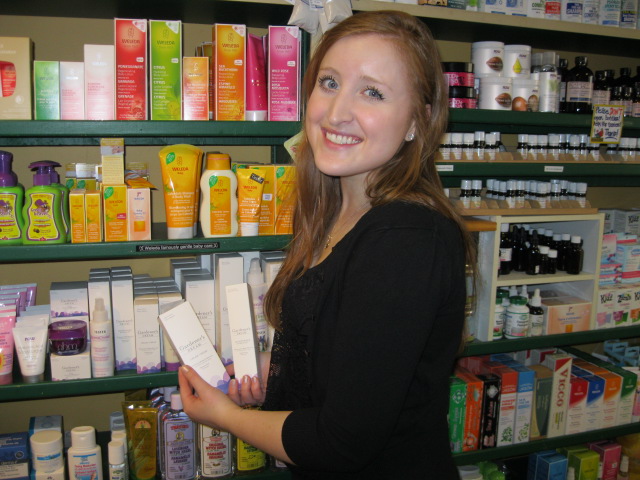 This is such a vast category for us that no list will ever tell the whole story!
Skin care encompasses lotions, deodorants, skin oils, healing creams, skin tonics, blemish care, shave gels, lip balms... and more.
We carry fragrance free, organic, paraben free, made with essential oils, sensitive skin items, Canadian made and specialty products galore.
So just come in and check out our selection!
Companies
CRYSTAL DEODORANT STONE
DERMA E
DESSERT ESSENCE
DR BRONNER
EPIC BLEND
GARDENER'S DREAM CREAM
GREEN BEAVER
HEDD WYN
HERBA SANTE
HERBAL GLO
JASON
KALAYA NATURALS
LA VIGNE MAYAN MAGIC
LAFE'S
LILY OF THE DESSERT
LOVEFRESH
MASTER FORMULA
NATURE'S AID
NOW
ORGANYC
PACIFICA
ST FRANCIS
SUBSTANCE
SWEET LEAF CO
THAYERS
THERANEEM
WELEDA
Products
Astringent/Tonic
DMAE Firming Cream
Fine Line & Dark Circles Cream
Hyaluronic Acid Day & Night Cream
Lip Balms (So many!)
Mayan Magic
Moisturizing & Hydrating Creams
Natural Deodorants (No Aluminum)
Organic Cotton balls, swabs, pads
Pacifica Natural Make-up
Shave Gel
Shea, Cocoa & Lanolin Butter
Skin Brushes
Tamanu Oil
Tea Tree oil
Vit A & E Cream/Oil