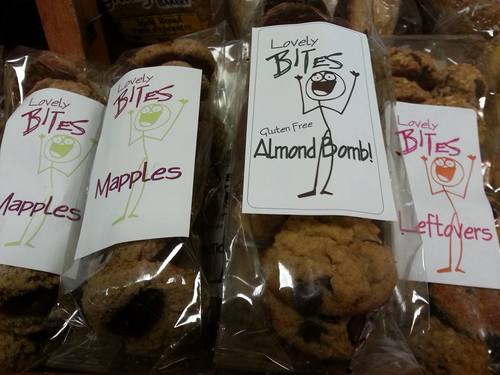 Who doesn't love a cookie? We carry our faves and hopefully yours too! Locally made Lovely Bites are made fresh each week and include options that are free of gluten and/or wheat and are organic and use as little refined sugar as possible. Plus, they're made with love.
Shady Maple Farms makes their version of Dutch stroop waffles from Canadian maple syrup and honey. Delish warmed over a hot cup of tea! Seasonally we have a lot of Walker's shortbreads in so many shapes and cute tins!
Our gluten free cookies include Pamela's, Tutti Gourmet's Biscotti, Go Go Quinoa and others. Come grab a treat, put the kettle on and put your feet up!
Companies
FREEYUMM
GO GO QUINOA
KINNIKINNICK
LOVELY BITES (LOCAL, ORGANIC, EITHER MADE WITHOUT GLUTEN OR WHEAT)
PAMELA'S
SCHAR
TUTTI GOURMET
WALKER'S (SEASONAL)